The system
Credentials Maker, is a web application that will allow you to carry out a comprehensive management of any kind of event, through the cloud.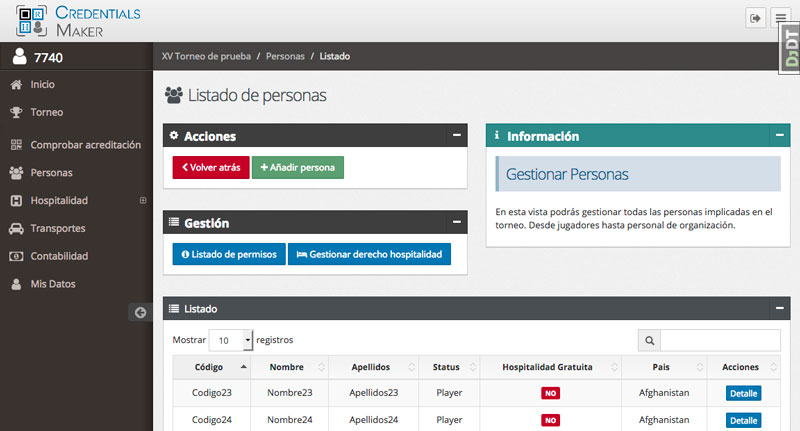 All your centralized management
Access from any device, anywhere via the internet.
With centralized cloud management, you can access Credentials Maker from any device with an internet connection. Your data will be protected from any equipment failure and will be accessible from anywhere.
Your event data protected.
Compatible with any Android device.
View information from anywhere.
Are you going to organize an event?
Management of credentials, free maintenance, access control... We've thought about all this for you. With Credentials Maker, you'll automate all these processes.
More Features
Credentials Maker, incorporates a multitude of functionalities apart from those mentioned above Previously.
Manage the accounting of your event by recording sales to participants, with registration and issuance of reports.
Manage pickups, travel, driver availability. Plan schedules and days of them.
Access control. Verification of the authorization with color codes and Electronically QR code.
Frequently asked questions
If you have any question do not hesitate to contact us.

The perfect app for the organization of your event to be absolutely successful. It transmits an image adapted to new technologies.
Your message has been sent, thank you!
There's been an error. Try again in a few minutes, or via our email